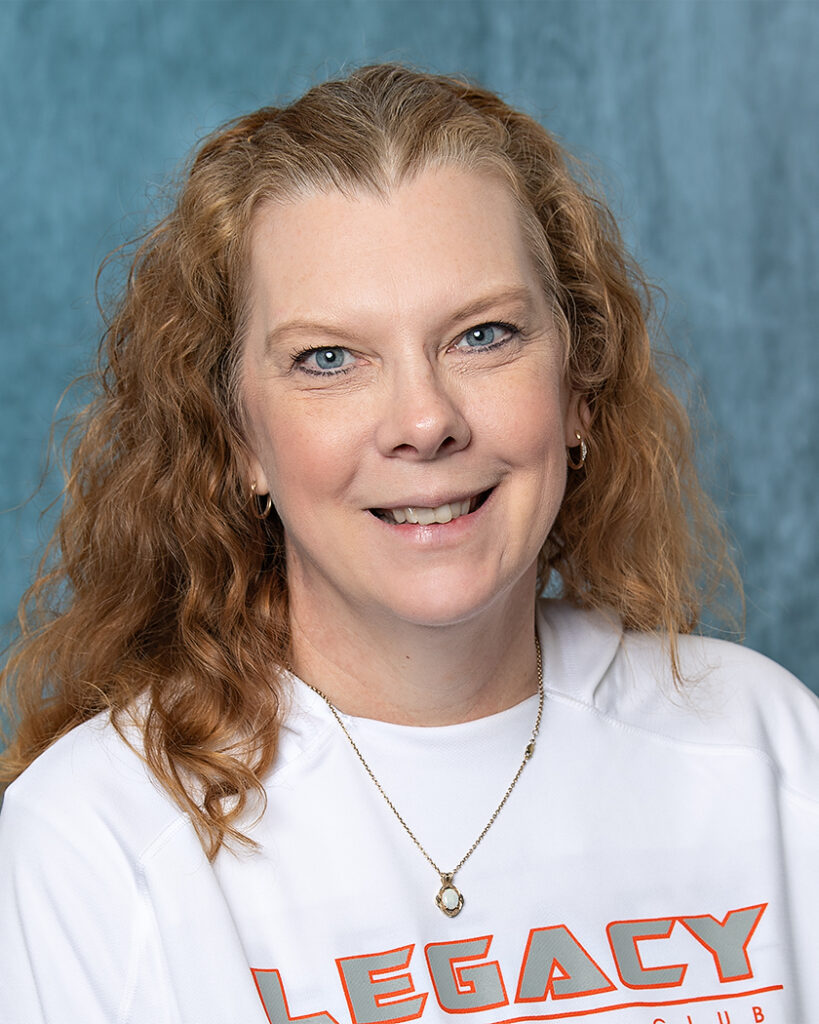 Originally from Chicago. Graduated in 1989 from Marquette University in Milwaukee and was a sprinter/ hurdler in their D1 track program for four years. Received a degree in physical therapy. Moved to Michigan in 1990.
Played over 20 years of competitive open level indoor and beach volleyball leagues and tournaments. Coached high school track at Marion High School 1991 to 1996.
Began coaching volleyball 15 years ago at the CYO (St. Joseph's) level and local club level (Orion Stars). Coached four years at Michigan Elite at the regional level before joining the coaching staff at Legacy. Have been at legacy for 11 seasons, the past six being at the Adidas 14-2 level. Took 1st Place at Rock N Rumble and won the Michigan USAV Bid tournament in 2018. Placed 5th at the AAU National Championships in 2019 and had a player named an "All Star".
High school coaching included freshman coach at Lake Orion High School 2007-2011, helping to build the program to a regional championship and a MHSAA State Finals appearance. Returned for one season as assistant varsity coach in 2014.
Developed, ran, and coached a beach volleyball program for ages 10 – 16 for 4 summers, including training, league play, hosting tournaments and traveling to tournaments on lake Michigan. Continues to provide indoor and outdoor private training, group training, and run tournaments for volleyball youth in the community.
Continues to work professionally as a pediatric physical therapist and owns a private practice which includes sports medicine and neuro patients.
Personal: I have six children. My son is the oldest and graduated from Michigan State University with a degree in packaging and played club baseball. My five daughters are all Legacy alumni or current players. Shannon (the oldest) is a nurse and played volleyball at Ashland University and Rochester University. Sophie is in medical school and played volleyball for four years at St. Francis University in Pennsylvania. Both are former Legacy coaches. Hannah is a current Legacy coach and played volleyball at Michigan State University and Grand Valley State University. She was a member of the 16U AAU National Championship Team while playing at Legacy. Nina is currently playing on the Legacy Adidas 16- 1 team and Izzy is on the Adidas 12-1 team. Hobbies outside of volleyball are travel, biking, painting and attending live music events.