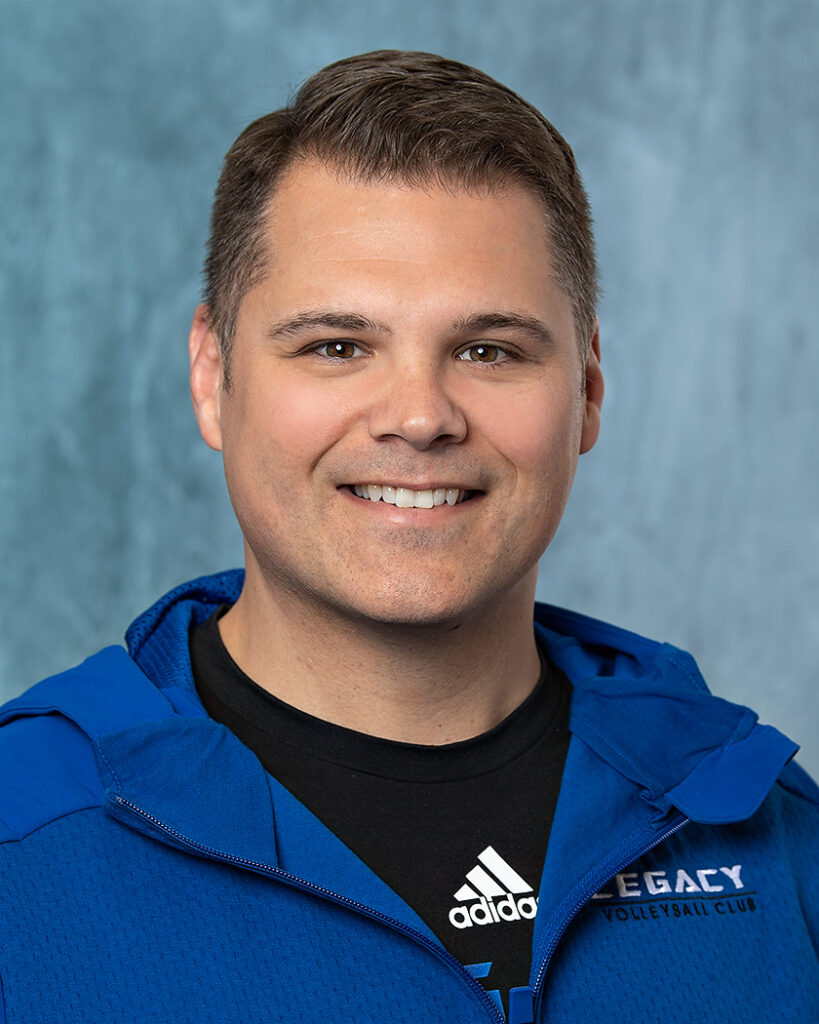 Bryan Lindstrom is one of the co-founders and owners of Legacy Volleyball Club.  At the open level, Bryan has coached the at 13's, 14's, 15's, and 18's levels.
For six seasons, Bryan was the head volleyball coach at Oakland Community College.  During his tenure there, Bryan coached five NJCAA All-Americans, including a two-time NJCAA Region Player of the Year.  Bryan was voted three times as the MCCAA Coach of the Year and his 2011 team made it to the NJCAA National Championship match.  Oakland Community college also amassed a thirty-three conference match win streak over the course of three seasons during his time at the helm of the program.  To go along with the success on the court, OCC players earned NJCAA individual and team Academic All-American awards.  Many of his Oakland players continued their college careers at the NCAA D-I, D-II, and NAIA levels.
Throughout his tenure at Legacy, Bryan has felt privileged to work with some of the state's best athletes at the club level and his teams have carried AAU All-Americans, a Michigan Gatorade POY, and MIVCA Miss Volleyball recipients and nominees.  During the club off-season, Bryan has worked with the Lakeshore Region's High Performance team and has been on the staff of numerous college camps throughout the summer months.
Bryan lives in Rochester Hills with his wife, Jaime, and his three sons, Brady, Brennan and Max. Bryan is a teacher and curriculum consultant at Rochester Adams High School and graduated from Central Michigan University where he also played football.